Drs. Ofner, Neale, and Bordewick believe in putting the patient's interests first and strive to provide the most comprehensive care through the use of the most modern and advanced techniques available. As your personal eye care professionals, you will find that Drs. Ofner, Neale, and Bordewick provide the best in personal care and attention while using the latest in medical technology to help ensure your eye's health.
Visit Drs. Ofner, Neale, and Bordewick when you have any questions or concerns regarding your eyes. They will listen closely and work hard to find the best way of enhancing and preserving your vision.
---
Steven Ofner, M.D., a practicing Ophthalmologist in Eugene, Oregon since 1989, is one of the key principals in the team that is changing the future of comprehensive eye care.
After receiving his M.D. degree from the Oregon Health Sciences University School of Medicine in 1984, Dr. Ofner continued for four years at the University of Kentucky Medical Center for his residency in Ophthalmology. He then completed a one year fellowship in glaucoma at the University of Pennsylvania prior to moving to Eugene.
Widely published and often called upon for presentations related to various aspects of Ophthalmology, Dr. Ofner is a certified diplomate of the American Board of Ophthalmology, National Board of Medical Examiners, American Academy of Ophthalmology, American Society of Cataract and Refractive Surgery, and the International Society of Refractive Surgery. He is a clinical instructor in Ophthalmology at the Oregon Health Sciences University, Casey Eye Institute in Portland. He specializes in no stitch, no shot, no patch Cataract Surgery, Refractive Surgery for nearsightedness, farsightedness, and astigmatism, glaucoma, diabetic eye disease, and comprehensive eye care.
Dr. Ofner is an avid golfer, skier, and cyclist, and is fluent in Hungarian.
---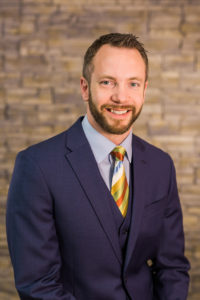 Matthew D. Neale, M.D. was born in Pocatello, Idaho. Much of his upbringing was spent in the United Kingdom and Canada on the heels of his father, a theologian.
Undergraduate work in Chemistry brought Dr. Neale back to his roots in rural Idaho where he graduated cum laude with a Bachelor's degree in Chemistry at Northwest Nazarene University in Nampa, Idaho. Research interests at that time included enzyme kinetics in sucrose metabolism. After brief stints in mechanical engineering, molecular biology, and analytical chemistry, Dr. Neale realized that his talents would be best used to alleviate human suffering; thus resolved, he then pursued and received his medical degree in 2007 at the Chicago Medical School. After completing a one year internship in Internal Medicine at Advocate Lutheran General Hospital in Park Ridge, Illinois, he went on to complete his ophthalmology residency in 2011 at the University of Virginia in Charlottesville.
Dr. Neale offers comprehensive medical and surgical eye care including:
No-stitch, no-shot, no-patch cataract surgery
Laser vision correction
Medical and surgical glaucoma management
Medical and laser treatment of diabetic eye disease
Wet macular degeneration treatment
Functional and aesthetic plastic surgery around the eyes
Dr. Neale and his lovely wife, Monika, have been blessed with six delightful children. He devotes the remainder of his personal time to church involvement and physical fitness.
---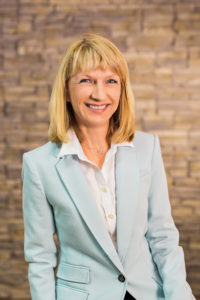 Dianna Bordewick, MD was a partner in BayCare's Eye Clinic in Green Bay, Wisconsin before moving to Oregon in 2014. The focus of her professional career has been state of the art cataract surgery and comprehensive adult ophthalmology. She has performed cataract surgery and taught cataract surgery techniques nationally and internationally. This includes humanitarian projects in the United States, India, Central America and Africa. She continues to participate in projects and teach "hands on" cataract surgery techniques to national meetings. She enjoys outdoor activities with family and friends, especially in Oregon.