Our doctors believe in putting the patient's interests first and strive to provide the most comprehensive care through the use of the most modern and advanced techniques available. As your personal eye care professionals, you will find that our doctors provide the best in personal care and attention while using the latest in medical technology to help ensure your eye's health.
Visit our doctors when you have any questions or concerns regarding your eyes. They will listen closely and work hard to find the best way of enhancing and preserving your vision.
---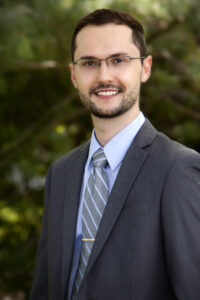 Jason Newman, M.D., is a Comprehensive Ophthalmologist practicing full spectrum medical and surgical eye care. He loves getting to know his patients and is passionate about providing individualized care through personalized education and patient-involvement in treatment options.
Dr. Newman graduated Summa Cum Laude ("with highest honor") from the University of Missouri where he was elected to the prestigious Phi Beta Kappa Honors Society. He attended Medical School at the University of Missouri School of Medicine, and completed an Internship in Internal Medicine at University Hospital in Columbia, MO. Dr. Newman then completed his Ophthalmology Residency training at the Saint Louis University Eye Institute where he received a broad education in medical and surgical eye care.
Dr. Newman is board certified as a Diplomate of the American Board of Ophthalmology, and a member of the American Academy of Ophthalmology and the American Society of Cataract and Refractive Surgeons. He has been selected by his peers for many honors including: Castle Connolly Top Doctors, St. Louis Magazine Best Doctors, and The Best Doctors in America.
Before joining Eugene Eye Care Dr. Newman had a busy clinical and surgical practice in St. Louis, MO where he performed thousands of vision improving cataract surgeries and laser procedures. During his career he has seen many surgical advancements and is certified in numerous advanced techniques including Femtosecond Laser Assisted Cataract Surgery and Minimally Invasive Glaucoma Surgery. Dr. Newman also has extensive experience with a wide array of advanced intraocular lens technologies to meet patient's individual visual needs and budget.
Dr. Newman has participated in medical outreach programs to support access to healthcare for those in need in the United States, Mexico, and India. He and his wife, Emily, are excited about their transition to the Pacific Northwest and look forward to incorporating themselves and their 3 young daughters into the community. Outside of work, he enjoys to hike, ski, and explore the great outdoors with his family.
Dr. Newman offers comprehensive medical and surgical eye care for:
Cataract Surgery

Outpatient, no-stitch, no-shot, no-patch surgery
Latest technology premium lenses

Astigmatism Correction
Glaucoma – Medical, Laser, and Minimally Invasive Surgical Treatment
Macular Degeneration
Diabetic Eye Disease
General Eye Health Examinations
---
Timothy Arbow, OD is a graduate of Seattle University and the College of Optometry at Pacific University, where he received his doctorate, and he is currently a Pacific University adjunct clinical professor He has earned his Board Certification by The American Board of Optometry. As a dedicated health professional, Dr. Arbow has been thoroughly educated and trained to provide you and your family with the highest standard in eye care.
Dr. Arbow is a member of the American Optometric Association, the Oregon Optometric Physicians Association and the Lane Optometric Society. He is a past president of the Eugene Jaycees and an active member of the Eugene Downtown Lions Club, currently chairman of the Sight and Hearing Committee providing eye and hearing care for those in need.
Dr. Arbow takes the time to explain the results of your eye exam, describe your options and listen to your eye care needs. Because maintaining good eye health is an ongoing partnership, we encourage you to ask questions and share your health information, which could be vital to monitoring, diagnosing and treating potential vision problems.
---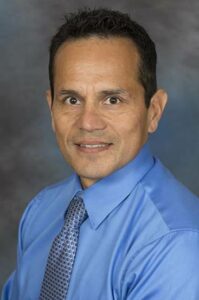 Lee Azpiroz, OD grew up in Southern Oregon. He attended the University of Oregon (Go Ducks!) and graduated as a National Hispanic Scholar, Cum Laude. He received the Air Force Health Profession Scholarship and continued his studies at Pacific University in Forest Grove and graduated With Distinction from the College of Optometry.
While in the Air Force he was awarded a Commendation Medal for starting a specialty contact lens clinic for treatment of service members with Keratoconus. Dr. Azpiroz treated victims of the Alfred P. Murrah Federal Building bombing in Oklahoma City on April 19, 1995. After four years of active duty as a Captain, he entered private practice in the Eugene/Springfield area. He is now in his 25th year of serving the patients of this community. Dr. Azpiroz also participated as an FDA investigator for the Implantable Miniature Telescope (by Isaac Lipshitz), or IMT, a now approved device for end stage macular degeneration.
Dr. Azpiroz specializes in optometry and provides comprehensive eye care to adult and pediatric patients, including expertise in diabetic eye screenings, glaucoma, macular degeneration and contact lenses. He is fluent in Spanish (bilingual).
"My goal is to give my patients the time and information they need to be involved partners in their own healthcare," says Dr. Azpiroz. "I want to be an advocate, to respect their opinion, and to honor their wishes, while providing the best care possible."
---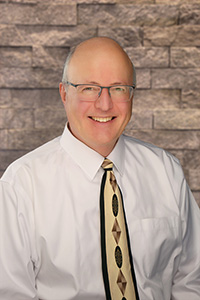 Steven Ofner, M.D., a practicing Ophthalmologist in Eugene, Oregon since 1989, is one of the key principals in the team that is changing the future of comprehensive eye care.
After receiving his M.D. degree from the Oregon Health Sciences University School of Medicine in 1984, Dr. Ofner continued for four years at the University of Kentucky Medical Center for his residency in Ophthalmology. He then completed a one year fellowship in glaucoma at the University of Pennsylvania prior to moving to Eugene.
Widely published and often called upon for presentations related to various aspects of Ophthalmology, Dr. Ofner is a certified diplomate of the American Board of Ophthalmology, National Board of Medical Examiners, American Academy of Ophthalmology, American Society of Cataract and Refractive Surgery, and the International Society of Refractive Surgery. He is a clinical instructor in Ophthalmology at the Oregon Health Sciences University, Casey Eye Institute in Portland. He specializes in no stitch, no shot, no patch Cataract Surgery, Refractive Surgery for nearsightedness, farsightedness, and astigmatism, glaucoma, diabetic eye disease, and comprehensive eye care.
Dr. Ofner is an avid golfer, skier, and cyclist, and is fluent in Hungarian.
---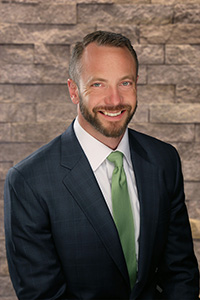 Matthew D. Neale, M.D. was born in Pocatello, Idaho. Much of his upbringing was spent in the United Kingdom and Canada on the heels of his father, a theologian.
Undergraduate work in Chemistry brought Dr. Neale back to his roots in rural Idaho where he graduated cum laude with a Bachelor's degree in Chemistry at Northwest Nazarene University in Nampa, Idaho. Research interests at that time included enzyme kinetics in sucrose metabolism. After brief stints in mechanical engineering, molecular biology, and analytical chemistry, Dr. Neale realized that his talents would be best used to alleviate human suffering; thus resolved, he then pursued and received his medical degree in 2007 at the Chicago Medical School. After completing a one year internship in Internal Medicine at Advocate Lutheran General Hospital in Park Ridge, Illinois, he went on to complete his ophthalmology residency in 2011 at the University of Virginia in Charlottesville.
Dr. Neale offers comprehensive medical and surgical eye care including:
No-stitch, no-shot, no-patch cataract surgery
Laser vision correction
Medical and surgical glaucoma management
Medical and laser treatment of diabetic eye disease
Wet macular degeneration treatment
Functional and aesthetic plastic surgery around the eyes
Dr. Neale has been blessed with six delightful children. He devotes the remainder of his personal time to church involvement and physical fitness.
---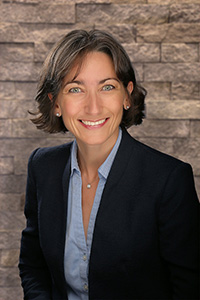 Judith Sabah, MD, PhD, MBA is originally from France and completed her medical training at the University Of Kansas School Of Medicine where she also completed her intern year. She then moved to California where she did her residency training in Ophthalmology at the UC Davis Eye Center. Following her desire to care for children, as well as adults, Dr. Sabah completed a year of fellowship training in Pediatric Ophthalmology and Adult Strabismus at the University of Wisconsin in Madison.
Dr. Sabah provides Pediatric Ophthalmology/ Adult Strabismus and Comprehensive Ophthalmology services at Eugene Eye Care. Her expertise includes:
No stitch cataract surgery (including premium lens implantation)
Glaucoma management
Diabetic eye disease management
Macular degeneration management
Eye lid surgery
Botox injections (cosmetic and functional)
Strabismus management (eye misalignment)
Nasolacrimal duct obstruction in kids
Amblyopia therapy
Throughout her career, Dr. Sabah has been active in research and education. Dr. Sabah has published in multiple scientific journals, she has co-authored book chapters and presented at national and international conferences.
Dr. Sabah is Board Certified by the American Board of Ophthalmology. She is a fellow of the American Academy of Ophthalmology, a member of the American Society of Cataract and Refractive Surgery, and of the American Association of Pediatric Ophthalmology and Strabismus.
Dr. Sabah, her husband, and their daughter have chosen the beautiful state of Oregon as home. Together, they enjoy the outdoors, fitness training, reading, baking, and doing craft work.
---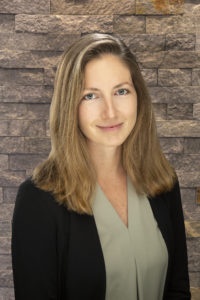 Julia Kuhn, M.D. attended Washington University in St. Louis, where she double majored in Biology and French literature. She went on to study leukemia genetics at the world-famous Fred Hutchinson Cancer Research Center in Seattle, WA. It was during her time at the "Hutch" that she developed a passion for clinical research and medicine, as well as her love for the Pacific Northwest. She then attended medical school at the University of Pittsburgh School of Medicine where she participated in numerous research activities before deciding on a career in ophthalmology. She remained in Pittsburgh and completed her medical internship and ophthalmology residency at the University of Pittsburgh Medical Center.
When Dr. Kuhn is not caring for her patients, she enjoys spending time with her husband, daughter, and friends in the Great Outdoors. Specifically, she loves to bike-commute, garden, rock climb, hike, and wilderness camp.
Dr. Kuhn's honors and awards include Washington University's Wm. Greenleaf Eliot Scholarship, St. Baldrick's foundation research award, and research publications in respected peer-reviewed medical journals. Her research career has been broad and has more recently included ocular surgery techniques.
Dr. Kuhn is a member of the Lane County Medical Society, American Academy of Ophthalmology, American Society of Cataract and Refractive Surgery, and Women in Ophthalmology.
She is a Board Certified Ophthalmologist, specializing in General Ophthalmology, Ocular Surgery and Complete Medical Eye Care and offers eye care including:
Conditions such as refractive error, cataracts, dry eyes, glaucoma, retinal disease.
Diabetic retinopathy & macular degeneration.
Surgical and procedural focus of cataract surgery, including refractive cataract surgery
Combined cataract-glaucoma surgery, corneal surface disease, trauma
Functional eyelid surgery, cosmetic Botox
---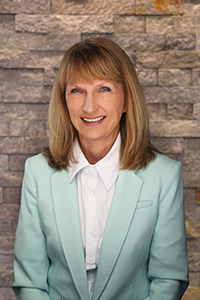 Dianna Bordewick, MD was a partner in BayCare's Eye Clinic in Green Bay, Wisconsin before moving to Oregon in 2014. The focus of her professional career has been state of the art cataract surgery and comprehensive adult ophthalmology. She has performed cataract surgery and taught cataract surgery techniques nationally and internationally. This includes humanitarian projects in the United States, India, Central America and Africa. She continues to participate in projects and teach "hands on" cataract surgery techniques to national meetings. She enjoys outdoor activities with family and friends, especially in Oregon.